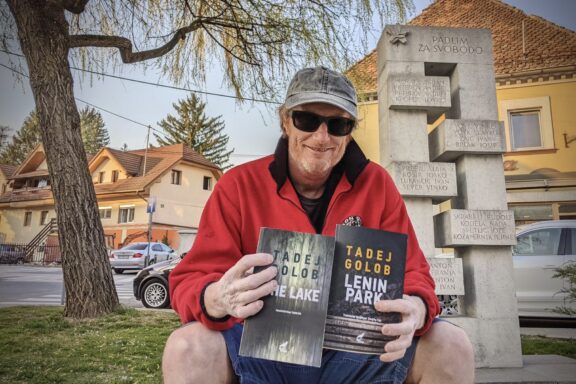 The Most Famous Corpse in Slovene Literature
Tadej Golob (1967) is one of Slovenia's most successfull and widely read authors. The Lake was the first title in the author's highly successful crime series that put Slovene crime fiction on the map of world literature and wiped out translations from local best-seller lists. Rights for the first two titles have already been sold for more than 10 languages; the first three titles have already been made into a series for Slovenian national TV. The next title will be published in 2022. With Tadej Golob's The Lake and Lenin Park having recently been published in English by Dixi Books in the UK, here are a few facts about Slovenia's most read literary crime series.
What is Lake Bohinj and why should you care?
"I wouldn't want to stain this place with murder, it's just too beautiful," Agatha Christie famously remarked while vacationing at Lake Bohinj, Slovenia, in 1967. The story of her visit was made famous by an audacious journalist, who checked into the hotel where Christie was staying, and climbed over the balcony, equipped with flowers and a few questions for the writer.
Almost fifty years later, Tadej Golob published his best-selling novel The Lake, which made Lake Bohinj the location where the most famous corpse in Slovene literature was discovered.
Who is this guy Taras, anyway?
Taras, the investigator, is the main protagonist of the series, a rather private and composed man in his 50s, tenacious and persistent, says Tadej. Married, with a daughter. Likes climbing and cycling. (Kind of like the author, by the way, who's climbed the world's highest peak and is currently working on a cycling guidebook.) Plus, Taras is a Ukrainian name.
Which actor should portray him on screen?
Daniel Craig. Without doubt, says Tadej. In Slovenia, he was played by the immensely handsome and talented Sebastijan Cavazza.
*
Photo: Tadej Golob in sunny Ljubljana, posing in front of a monument commemorating Slovene resitance fighters during WWII.
From the translator
Translating Tadej Golob was a little like sitting on the edge of your seat at one of those crime films one watches over and over again. The plot, the pace, places, characters, the dialogue, descriptions and explanations all make the text come alive in a very cinematic way. I hope reading the translation will make you feel the same.

– Gregor Timothy Čeh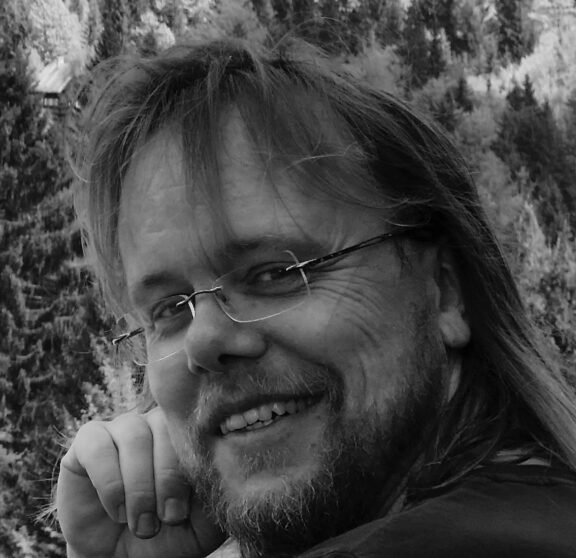 Andrej Hočevar (Goga Publishing) and Ayse Ozden (Dixi Books) with books by Tadej Golob in English at the Istanbul Publishing Fellowship