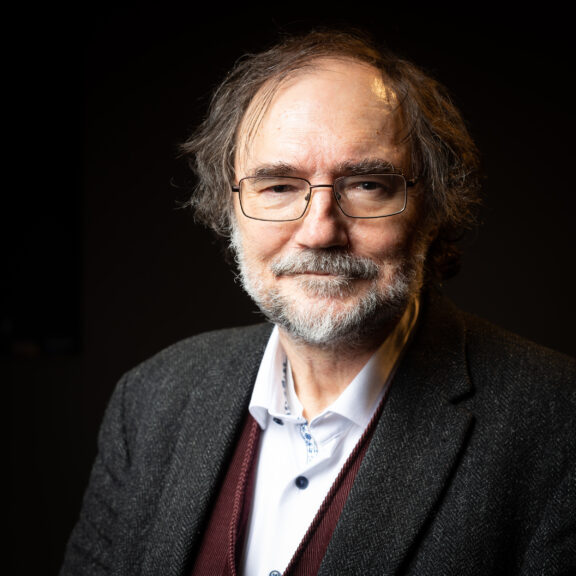 Boris A. Novak
Boris A. Novak (born in 1953) is a Slovene poet, playwright, translator, and essayist. He teaches Comparative Literature at the University of Ljubljana. In the name of Inter- national PEN he organized humanitarian help for refugees from former Yugoslavia and writers from Sarajevo during the war. (He has expressed this horror in the tragedy in verses Cassandra based on the Troian myth). In 2002 Novak was elected Vice-president of International PEN. So far he has published 90 books and his poetry is translated into many languages. Novak translates poetry and prose from French (S. Mallarmé, P. Valéry, P. Verlaine, E. Jabès), ancient Provencal (Troubadours), Dutch (Paul van Ostaijen, Monika van Paemel), as well as American, English and Irish poetry (S. Heaney) and literature written in South Slavic languages ( Josip Osti). In 2001 he has published the extensive anthology Modern French Poetry (more than 800 pages), and in 2003 the first anthology of Provencal troubadours in Slovene. He is the recipient of the Golden Sign of the Scientific and Research Centre of the Slovene Academy of Arts and Sciences for his theoreti- cal work (1998), Le Chevalier dans l'Ordre des Palmes académiques (2008), Chevalier dans l'Ordre des Arts et des Lettres (2011), and the Prešeren Award (2018), among others.
Some Poems from The Doors of No Return
The strongest bond is not with the living, but with the dead. We are their heirs, unserious, irresponsible, playful,
running barefoot on the dewy grass.
The Translating Turn for The Doors of No Return
I have been translating my poems into English already for decades, but the effort to translate my epic The Doors of No Return has become an obsession, a madness quite similar to writing those 45,000 verses.